Sussex
Breed Rating (72 Reviews)
| | |
| --- | --- |
| Appearance | |
| Friendliness | |
| Hardiness | |
| Egg | |
| Garden | |
History
The Sussex originated in the county of Sussex. They were prized table birds more than 100 years ago. The original colours were brown, red and speckled. The Sussex today is still a very popular breed to keep. Bred to be a dual purpose bird, it is one of the most productive breeds we have today. The hen will lay around 260 large eggs that are cream to light brown in colour. The Sussex is one of the oldest breeds that are still in existence today.
Behaviour
The Sussex chicken is an alert but docile breed that can adapt to any surrounding easily. They are good foragers. Whilst they are quite happy to be free range, they will also be fine if kept in a confined space. They can occasionally but not very often go broody. The speckled is the most likely of the breed to do this.
Varieties
The colours found in Sussex chickens are brown buff, light red, speckled, silver and white. The Sussex chicken whatever its colour should be graceful. The eyes are red in the darker varieties but are orange in the lighter ones. They have a medium sized single comb. The earlobes are red and the legs and skin are white in every variety. The brown and red varieties are rare now with the other colours being quite common.
Tweet
Your Pictures
Sussex For Sale
Please note: All chickens listed here are for collection only. They cannot be delivered by the seller or by Omlet. The seller will send you their contact details to arrange payment and collection.
---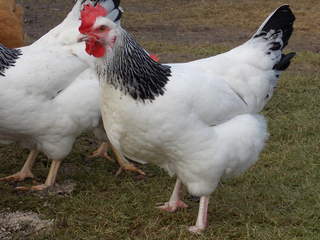 Sussex - Pullet - Light/buff and speckled Sussex large fowl
Description: Light Sussex, Buff Sussex and Speckled Sussex, various ages. (PURE BREEDS NOT HYBRIDS) , all hatched from our own breeding stock, parent birds can be viewed if required Prices range from £15-£25 depending on age. We are in most days but please call/text first if you would like to visit. We also have other breeds so please take a look at www.noddyspurebreeds.co.uk. PLEASE CONTACT REGARDING STOCK AVAILABILITY BEFORE MAKING PAYMENT.
---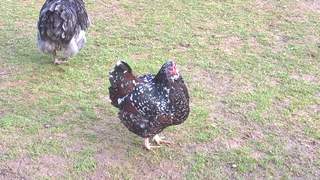 Speckled Sussex
Description: Speckled Sussex sexed growers £15-£25 depending on age we are open every day, just call or message first, or visit our website at noddyspurebreeds.co.uk. PLEASE CONTACT BEFORE MAKING PAYMENT REGARDING STOCK.
---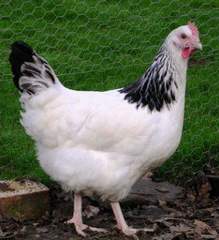 Sussex Hybrid
Description: We sell a variety of POL fully vaccinated hybrids including the Sussex Hybrid. Plus we sell Omlet's Eglu Go and Go UP too, see our demonstrators today. We are based in Leatherhead, Surrey.
---
Light Sussex Day Old Chicks
Breed: Sussex
Age: 14 Weeks
Seller: Matt731
Seller Rating: No reviews yet
Location: Nr Frodsham Show on a map
Description: I am a small Rare Breed Chicken Breeder and I have for sale day old Light Sussex Chicks. They are pure bred and healthy, strong chicks. Older chicks are also available.
---
3 Pure Breed Large Fowl Light Sussex Cockerels for Breeding
Description: 3 Beautiful Pure Breed Large Fowl Light Sussex Cockerels perfect for breeding or to suit a small flock. 20 weeks old, hatched April 2016 £5 each, please call for further details 07974 760996 Swansea, South Wales
---
Buff Sussex rare breeds
Description: Beautiful POL buff Sussex hens Excellent example of breed
---
light sussex chicks
Description: Light Sussex female chicks, guarantied. £4.00 each. These are day olds. Contact us for more information please. Email: Zachary.godden@focus-student.com
---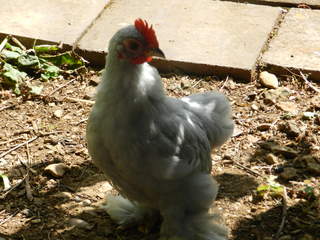 Light sussex chick
Description: This chick is 4 weeks old. Come from a good breeding stock. Wants a home soon.
---
Latest Reviews For Sussex (5 of 72)
---
Breeder Clubs for Sussex
Scottish Sussex Club
Telephone: 01569 766775
---